F26 Sønderjyllandsskolen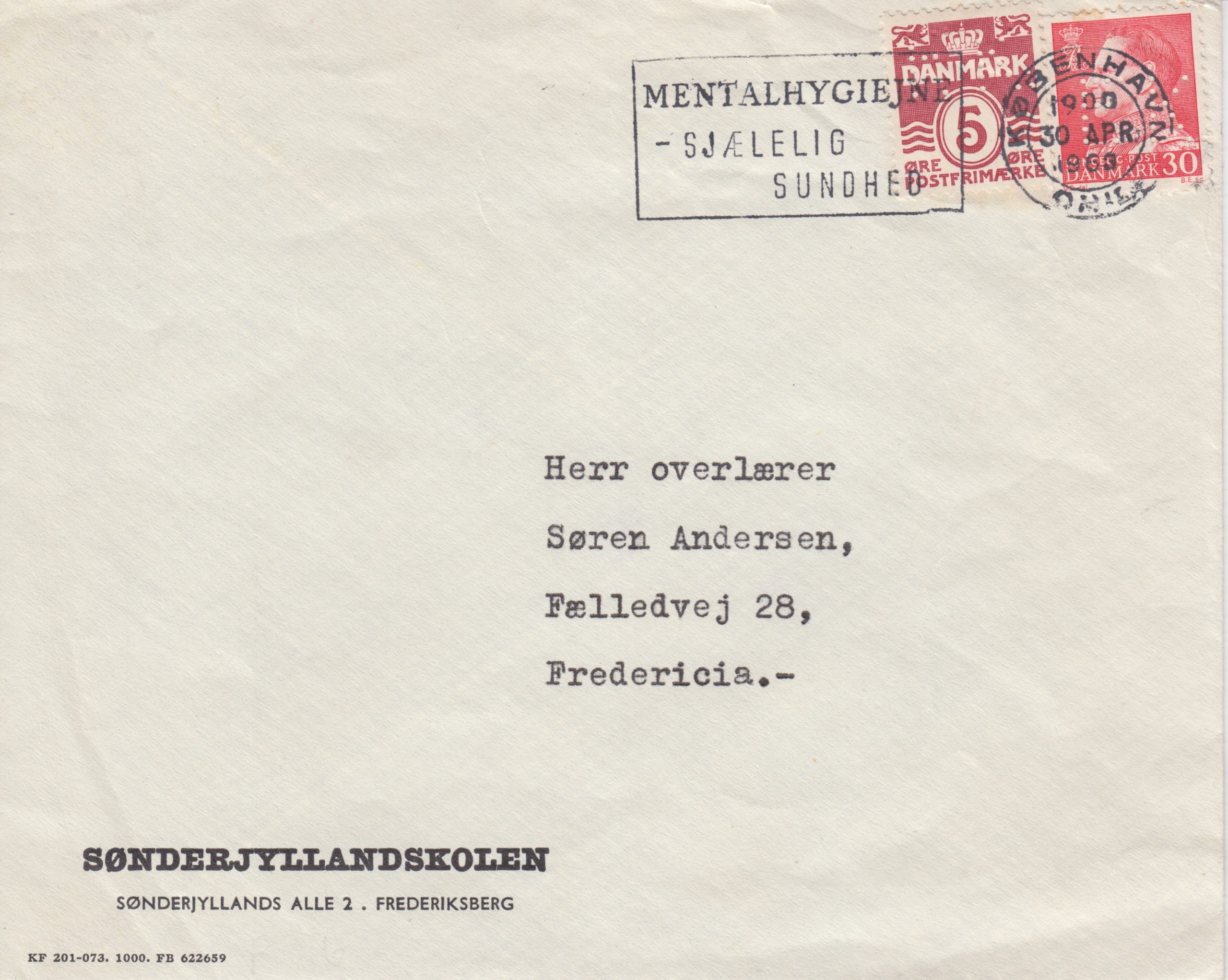 Domestic letter with perfin "F.K." in the stamp. The letter is franked correctly with 30 + 5 øre = 35 øre, which was the rate for domestic letters in the period from April 15th 1963 to May 14th 1965. The stamp is cancelled April 30th 1963 TMS Nr. 306.1 København OMK.
F 25 Frederiksberg Kommune
SønderjyllandsSkolen
Sønderjyllands Alle 2
2000 Frederiksberg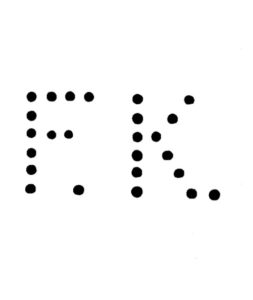 "F.K." has been seen used in the period from March 1931 to June 2006
Green indicates the Perfin position on the current item.