International registered letter with perfin "N.L." in the stamps. The letter is not franked correctly with 50 + 20 øre = 70 øre, 40 øre was the rate for international letters from February 1st 1921 to October 31th 1925 and 20 øre was the fee for registering in period from July 1st 1920 to February 28th 1921, so it's over franked with 10 øre. The stamp is cancelled February 12th 1921 with København STR. Nr. 3, Kjøbenhavn STR. 1 Bro IIIb. This letter is the 2nd of only 2 known proves for the user of N.L. The 1st is also in my collection.
N 34 Nordisk Lingerifabrik A/S
Nordisk Lingerifabrik A/S
Ny Frihavn
2100 København Ø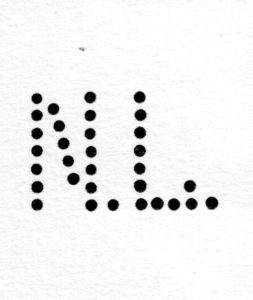 "N.L." has been seen used in the period from October 1920 to March 1926
Green indicates the Perfin position on the current item.
The 20 øre stamp has a variation Afa 113m