Domestic post card with perfin "J.P.L." in the stamps. The letter is franked correctly with 10 øre, which was the rate for domestic post cards in the period from January 1st 1927 to June 30th 1940. The stamp is cancelled December 5th 1931 with TMS neutral København *K.*
J 30 J. P. Lindhard & Co.
J. P. Lindhard A/S
Valkendorfsgade 16
1151 København K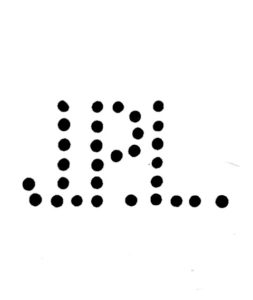 "J.P.L." has been seen used in the period from August 1919 to December 1930
Green indicates the Perfin position on the current item.
J. P. Lindhard & Co. A / S, men's and women's clothing a wholesale as well as shirt, tie and corset factory.
Baseless. 10 Nov. 1867 by Joseph Bloch (b. 1816, d. 1872).
Converted to limited company in 1919.
Director (since 1924): Alb. Rasmussen (b. 1894).